The developed solution is Wick Wick Creative Kids Workshop, involving Loughborough University Masters Students and local artists, and incorporating walked adventure trail as a sustainable transport mode.
Wicked problems of Hackney wick were visually mapped based on the supportive information included in the brief and data from the Hackney Wick Ward Profile. Key issues related to:
Divide between the three distinct groups within the community (artists, poor and rich) and their different needs and lifestyle.
Main transport problems identified concerned affordability, access to transportation and its influence on leisure time choices for local families.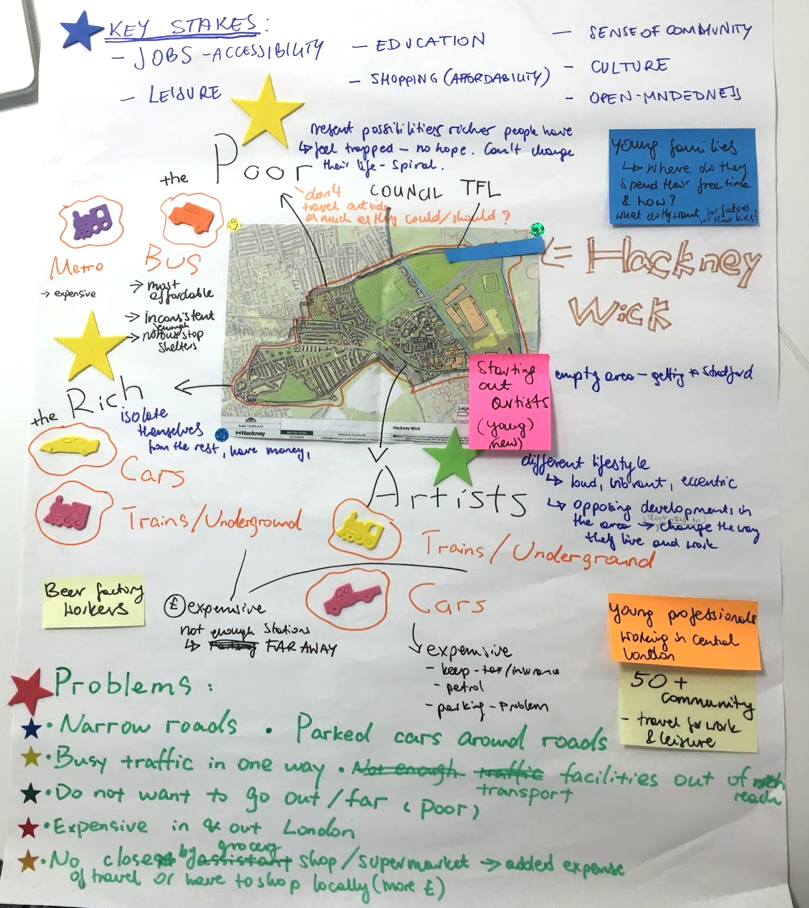 Primary data collection was carried out in 3 stages, permitting corrective measures to be applied to participant scouting methods and interview questions. Total of 15 parent interviews were completed.
Stage 1 – 4 participants
Stage 2 – 9 participants
Stage 3 – 2 participants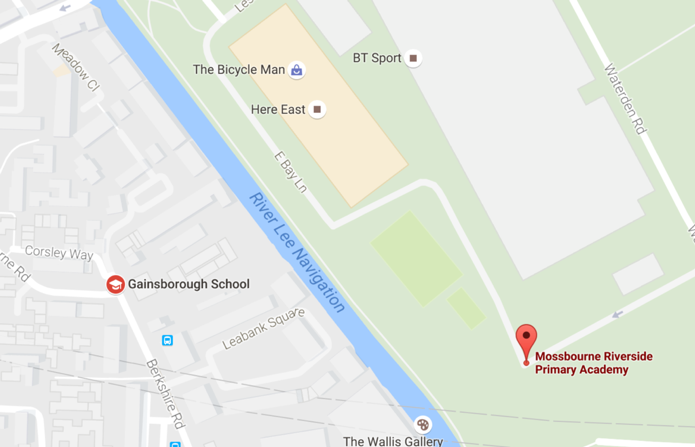 Initial data analysis was based on results from Data Collection 1. Findings included:
Average family consists of 2 to 3 children.
Preferred entertainment activities are sports, shopping, football, and cinema or museum visits.
Overall, families were satisfied with quality of time spend together but Central London was an infrequent destination.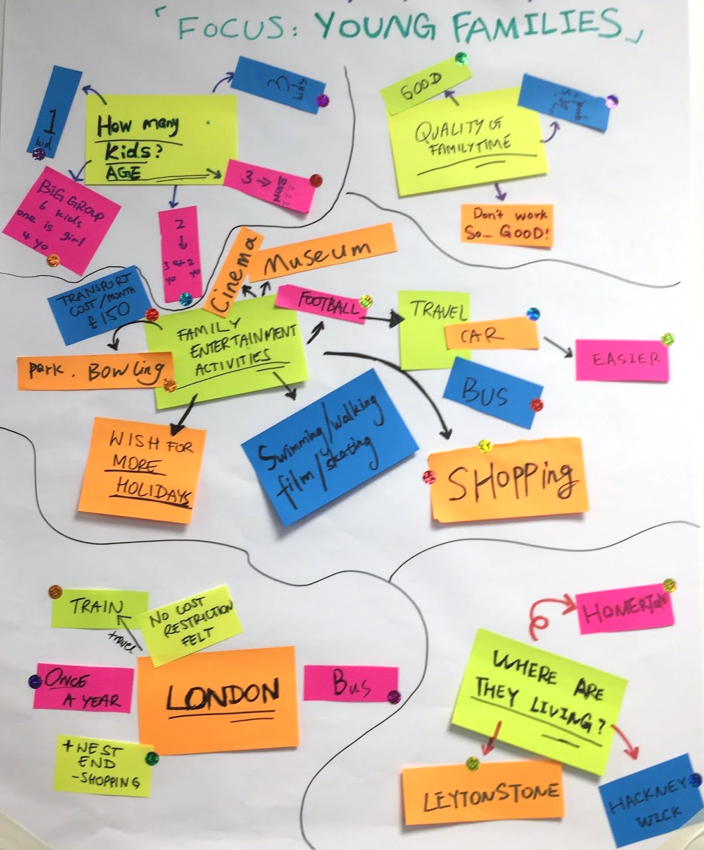 Next, data analysis was performed using affinity diagramming.
Main insights included:
Strong preference for familyactivities which are relatively local and for

for outdoor activity, if weather is favourable.

Creative and dynamic play activities are important.
Strong preference for group activity as social interaction element.
London is a destination chosen on special occasions and relatively infrequently.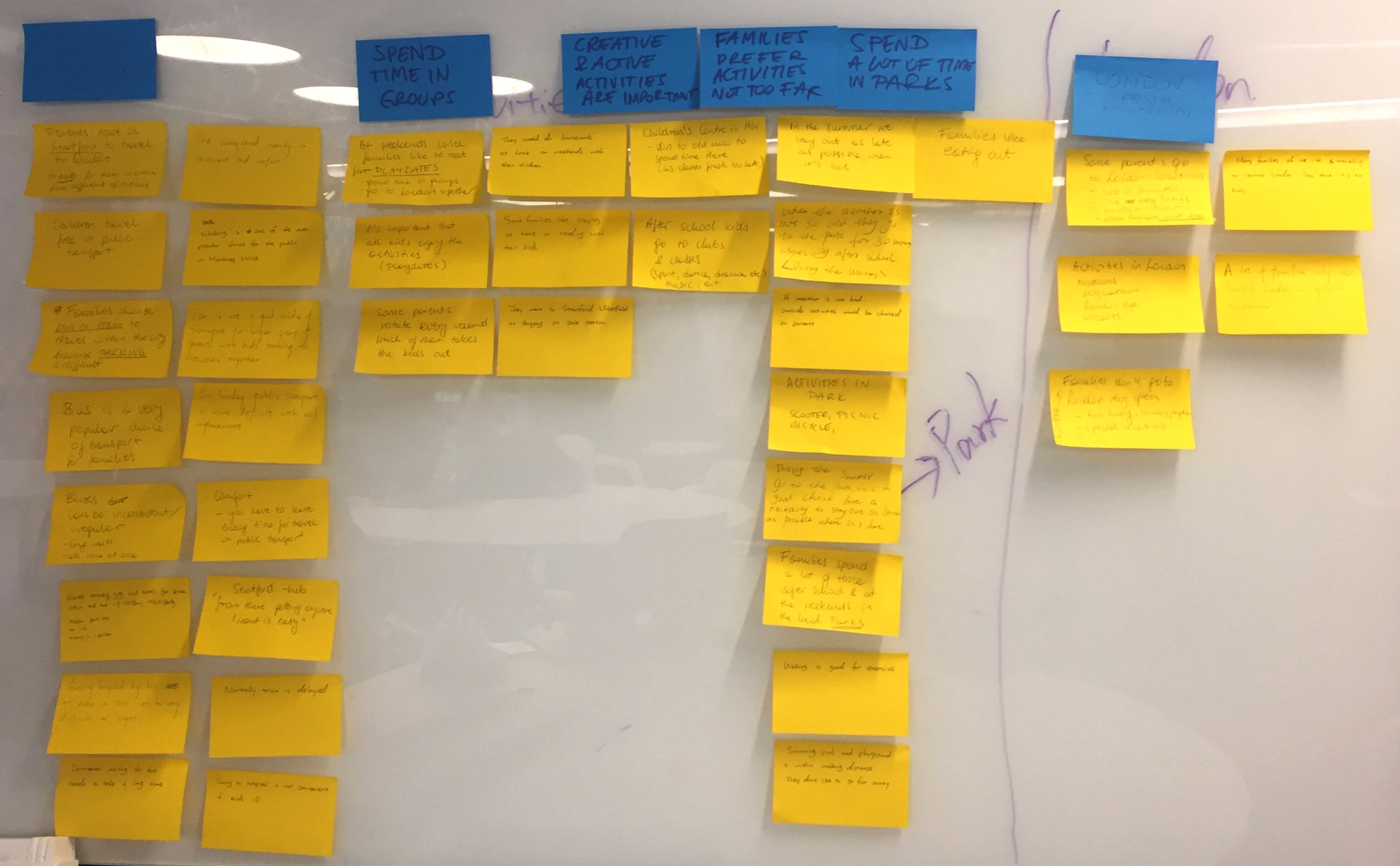 Empathy Mapping and Personas
Acase study of a father talking of struggles taking his child to a hospital was analysed as part of empathy exercise. The story highlighted how public transport can fail parents in sudden but very dangerous situations. The findings were then applied to develop adn refine user persona.
Concept development followed a three-stage process of idea generation, idea selection and idea development.
Initial ideas were mapped using Amuse Me / Surprise Me / Excite Me / Satisfy Me tool.
Constraints of feasibility, community impact and finance were applied to progress the idea selection.
The selected idea was developed further by generating a more detailed user scenario with key touch points. User testing involved artists, parents adn university stakeholders. Key refinement areas included finance, location and leadership.