Evaluative Framework - Design Management Europe Staircase
The DME Staircase has 4 levels of Design Capability, ranging from – no use of design (unconscious or highly ad hoc) to Design as Culture. Level 4 companies have design-driven differentiation strategy focused on achieving market leadership, broad 'cultural' design awareness among all and very close cross functional collaboration.
In this tool, company's capability influenced by 5 factors which are: Awareness, Process, Planning, Expertise and Resources. The audit's results are explained using the 5 factors.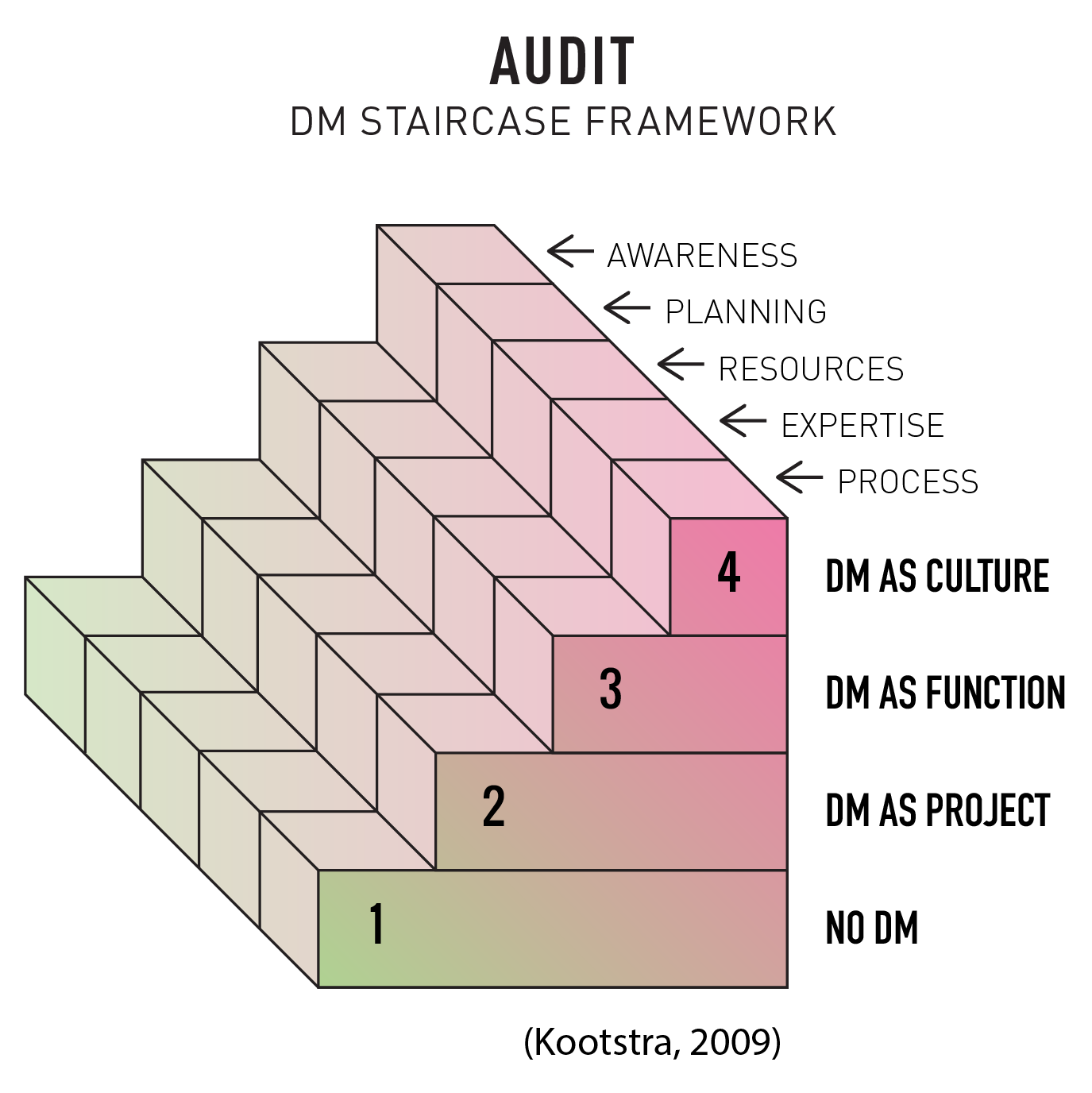 Case Study
Insider Researcher
Action Research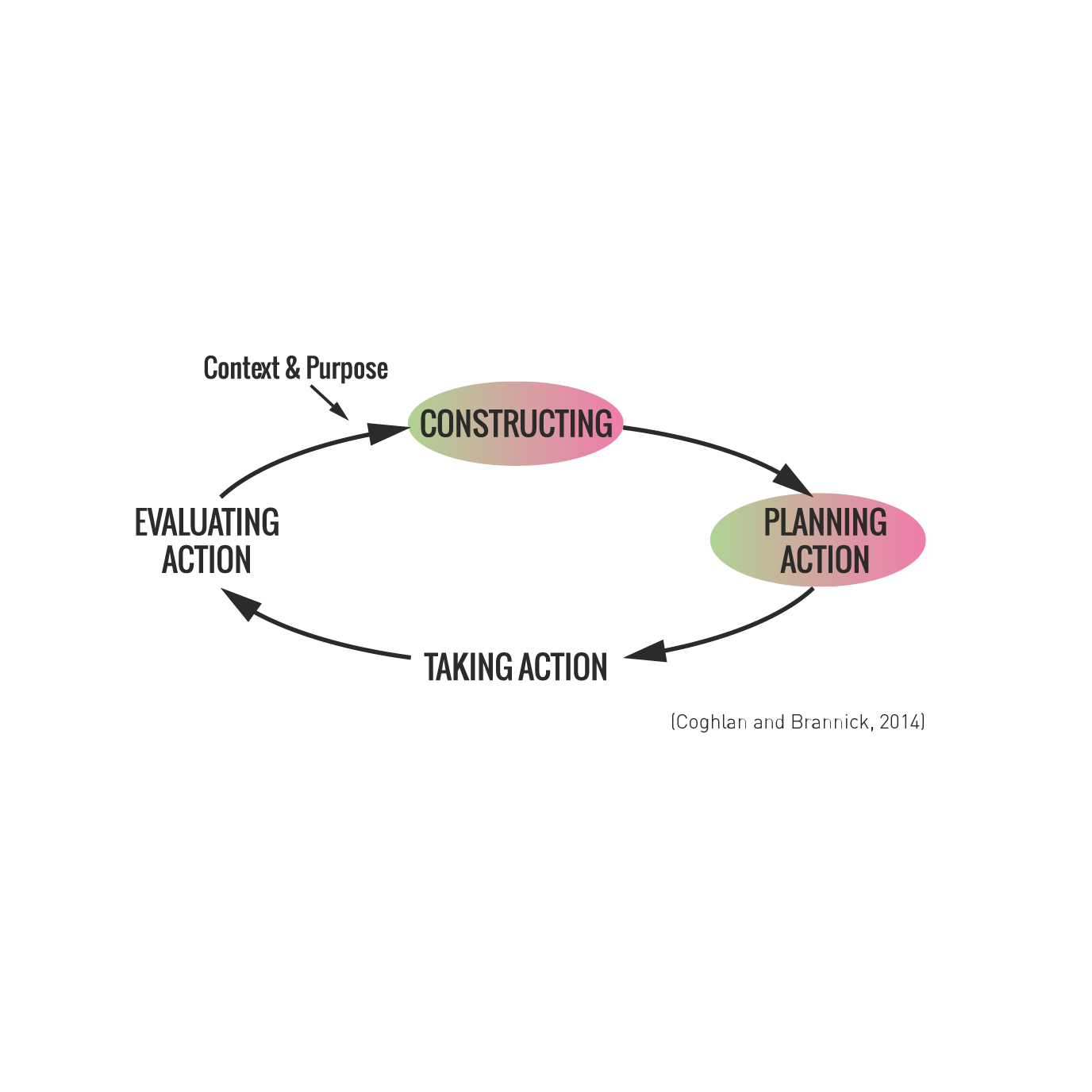 Design Management as Project - Level 2
Planning, Resources and Process identified as the weakest.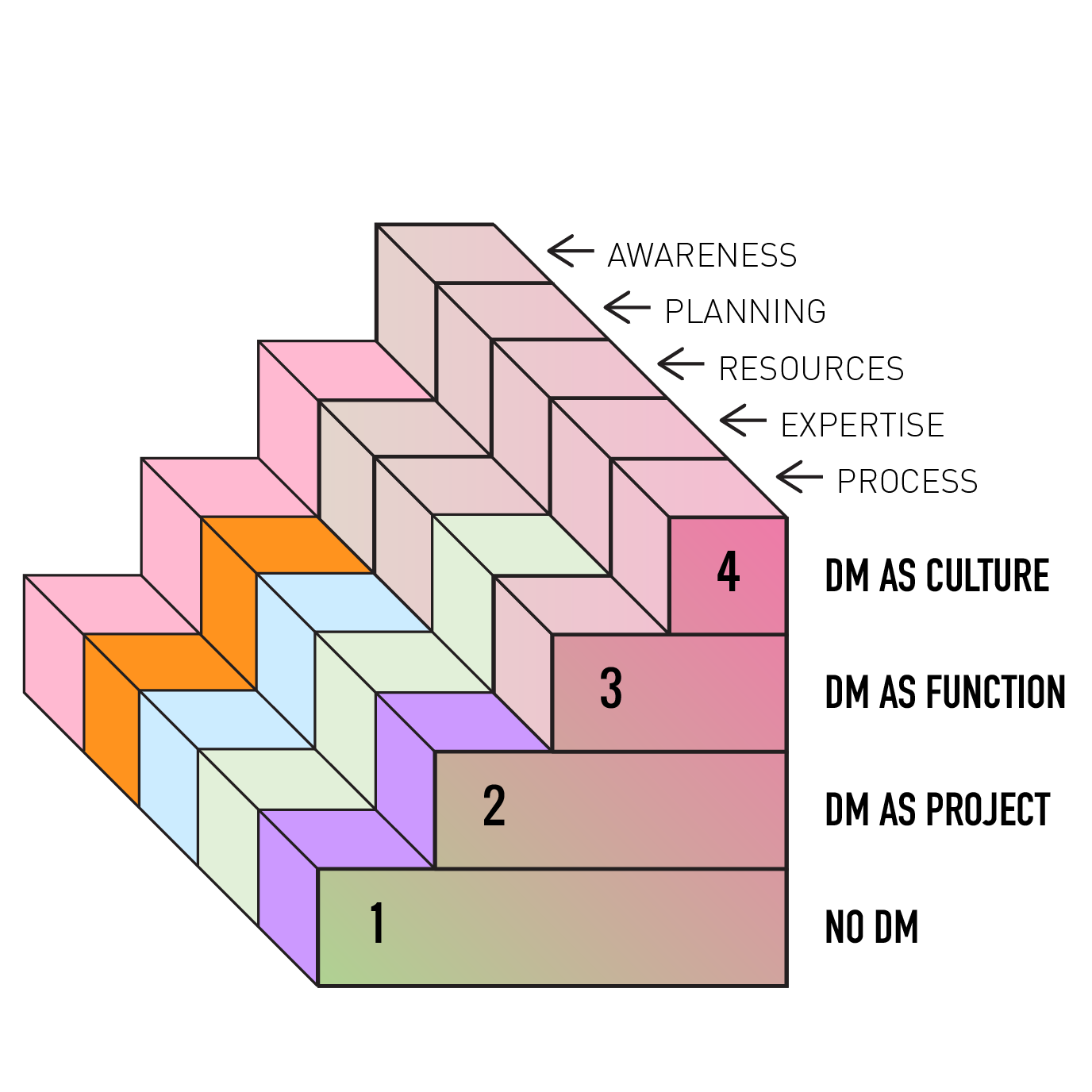 Data Collection & Analyses
Mixed method approach.
A number of visualisation methods were utilised in data colleciton, analysis and results presentation. These inculded:
Analysis Theme mind maps highlighting relationships
Detailed process maps highlighting stregnths, areas for action and open innovation sources.