Cause 2 Create is a Not for Profit Organization (NPO) founded as a platform for creative people to lend their talents and passions to good causes, supporting third sector organisations. It was founded following discovery of a need of people wanting to do more than just give money. As such the company's aim is to use creativity in a positive way in order to transform ideas into action and create change.
The project's objective was to develop a sustainable income model to support the work of the core team and activities to enable Cause 2 Create to thrive as a business minded, socially conscious NPO. Cause 2 Create were keen to explore CSR and membership structures.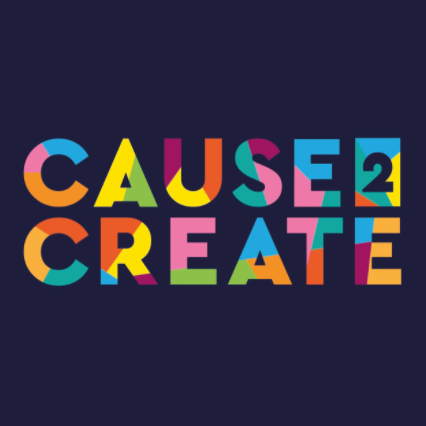 Global Trends & Their Relation to the Brief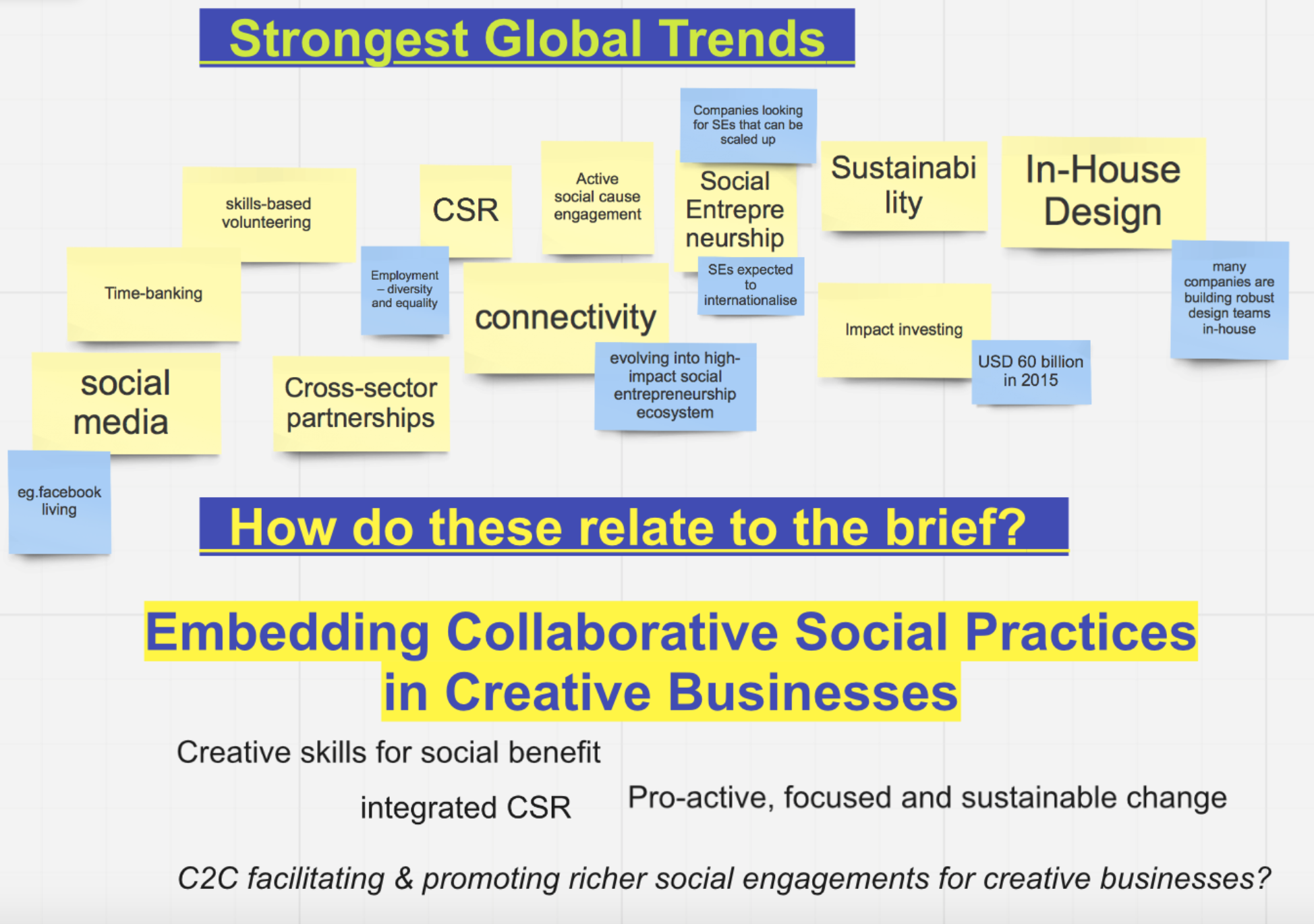 Map of Offering – Early ideation; Consideration of multiple stakeholder perspectives:
Third Sector company (C2C)
Individual Volunteer
Creative businesses in need of CSR
The Creative Individual - Empathy Map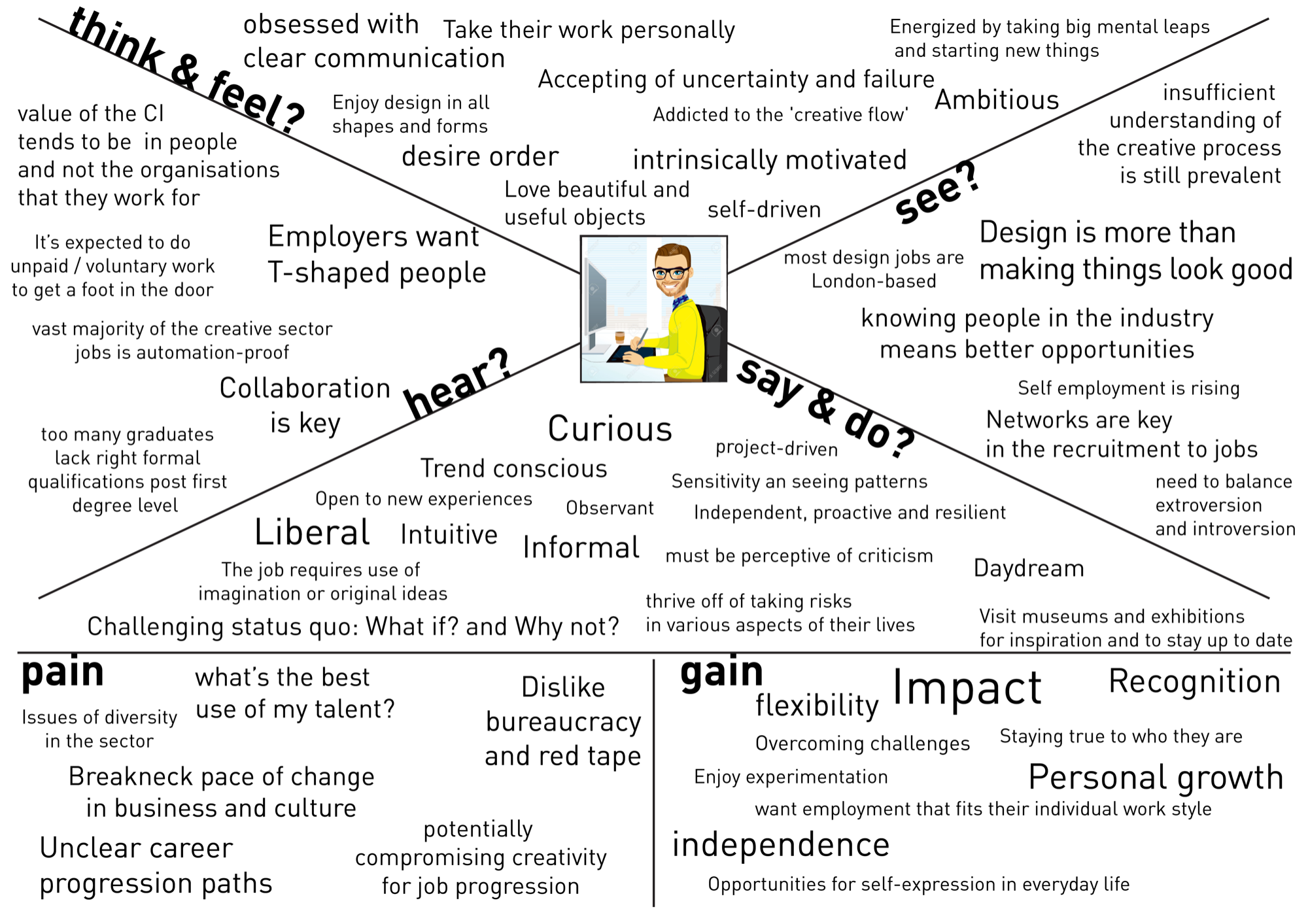 Business Model Canvas iterations using Real Time Board
Problem-Solution-Roadmap Framework – Concept Refinement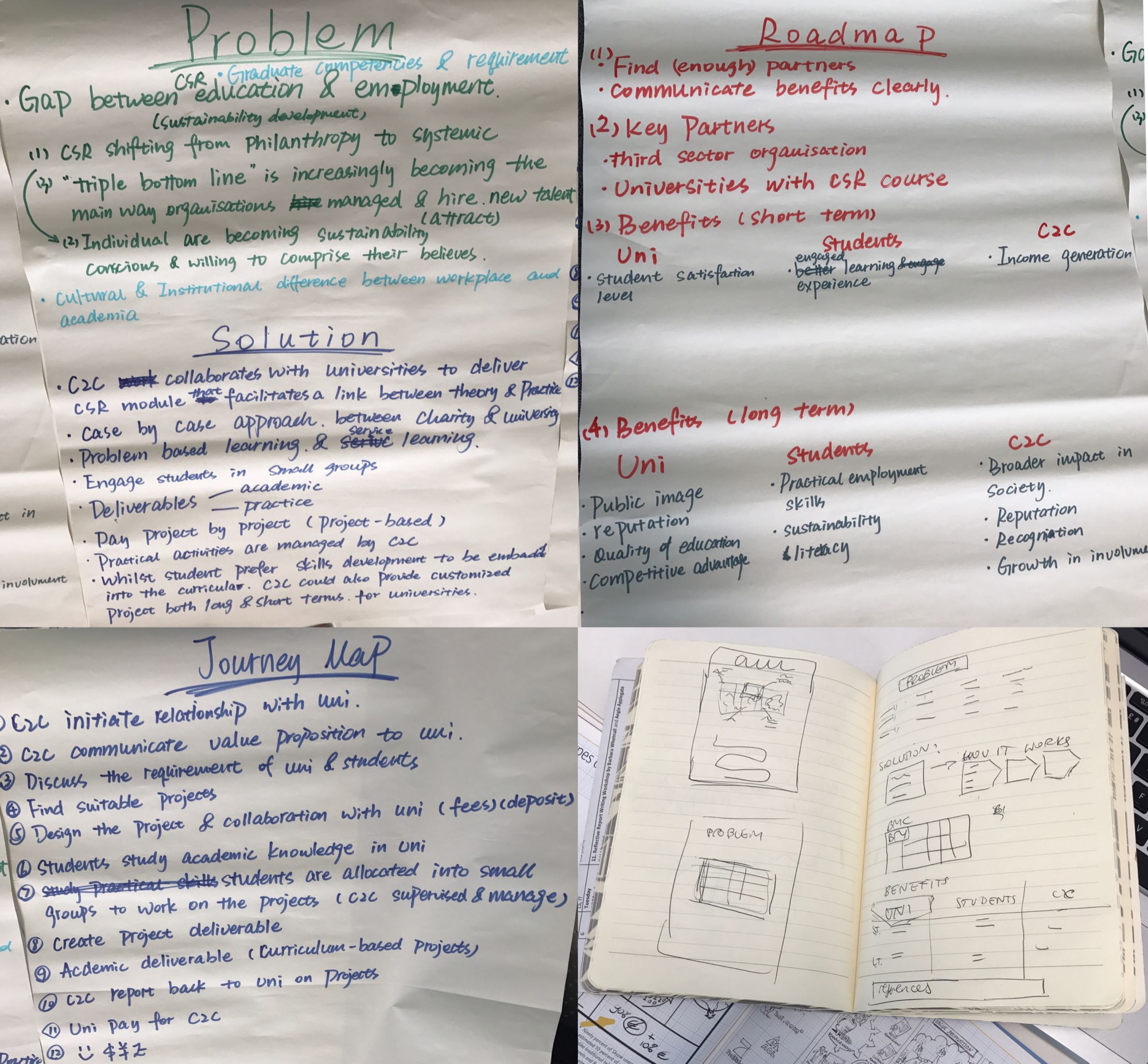 Final concept was presented using Journey Map, Business Model Canvas and Research Poster.